January 2019 news
Archive news stories
Tackling false information in news reports, the public sphere and on social media will be the focus of a world-first event co-organised by a University of Stirling researcher.
University of Stirling sports scholar Nicole Ritchie produced a brilliant performance at the International Welsh Alpine Ski Championships earlier this week.
Six student footballers from the University of Stirling are celebrating after being chosen to represent Scotland in upcoming international matches.
Three University of Stirling students will compete at the highest level of student sport next month after being named in the GB squad for the 29th World University Winter Games in Krasnoyarsk, Russia.
A landmark study by experts at the University of Stirling will help health professionals improve the identification of severe and problematic anxiety in pregnant women.
Professor Iain Docherty has been appointed as Dean of the new Institute for Advanced Studies (IAS) at the University of Stirling.
The University of Stirling will receive around £390,000 as part of a new multi-million pound project aiming to make trade a positive force for both marginalised people and nature conservation.
Scottish Government Minister for Older People, Christina McKelvie MSP, visited the University of Stirling to hear about its work on ageing and dementia.
An award-winning marine biologist – who serves as a Chief Scientific Advisor to the UK Government – is set to take on a principal role with the University of Stirling's Institute of Aquaculture.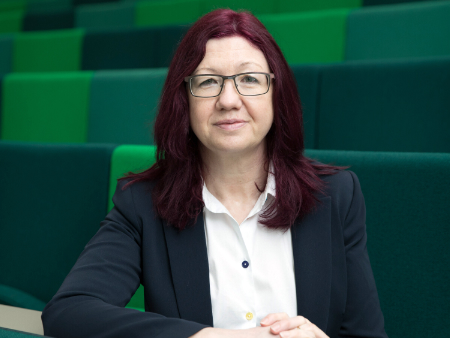 Patients could benefit from improved care and outcomes thanks to new research guidance developed as part of a University of Stirling-led study.
Sporting relics, old photographs and a bottle of whisky – all dating back 50 years – are among a treasure trove of items discovered within a time capsule at the University of Stirling.
A major UK media and communications conference starts at the University of Stirling today – the first time it has been held in Scotland.
Mega-dams should not be built in lowland tropical forest regions due to the threat they pose to biodiversity and ecosystems, according to experts at the University of Stirling.
Eight researchers have been awarded Anniversary Fellowships by the University of Stirling to carry out research which addresses the needs of society.