MSc Environmental Remote Sensing and Geospatial Sciences
This course provides a thorough scientific grounding in remote sensing and professional training in geospatial technology and programming, with a unique focus on environmental applications and space exploration.
Key facts
Award Masters / MSc, Postgraduate Certificate, Postgraduate Diploma
Start date September 2023, September 2024
Application notes For students who need a visa: we are closed for September 2023 entry. Applications for 2024-25 entry will open in September 2023.
Duration MSc full-time: 12 months, MSc part-time: 24 months
Mode of study

full time, part time

Delivery

on campus
Overview
As we have entered an era of high-resolution Earth observation, the Remote Sensing data are undergoing an explosive growth. Remote Sensing data are regarded as the "Big Data" of the environmental monitoring world, making graduates with these skills sought after by employers.
Our MSc Environmental Remote Sensing and Geospatial Sciences has a unique emphasis on developing and applying remote sensing solutions for understanding and monitoring structures and environmental processes on Earth and other planetary bodies in our solar system. The MSc has a special focus on the use of Remote sensing data and services for Climate Research and digital transformation of the environment.
The course covers topics from satellite, space-, (un)manned airborne- and ground-based platforms and provides professional training in remote sensing, GIS, data analytics, modelling and theoretical/field/lab skills.
Top reasons to study with us
Course objectives
The MSc Environmental Remote Sensing and Geospatial Sciences aims to prepare graduates for a successful career in:
environmental, heritage and resource management (e.g. agriculture, fisheries, energy, insurances, waste crime) sectors
the fast-growing downstream space and technology-driven industries, including government regulators, local authorities, universities and space agencies
We aim to provide an in-depth, critical and balanced understanding of the theoretical foundations of remote sensing alongside current and emerging environmental and other applications.
This course will develop transferable professional and academic skills and will combine interdisciplinary scientific knowledge in environmental sciences with practical and cutting edge observation technology.
Work placements
This MSc course includes work-related assessments and guest speakers from public, private and third sector. Collectively, these will help you to set your career expectations and provide you with knowledge and skills which are highly relevant to recruitment needs.
The modules also integrate career readiness skills through the use case studies from different sector perspectives. This gives you the opportunity to familiarise with real-life solutions to common challenges in Earth observation and space exploration.
Flexible learning
If you're interested in studying a module from this course, the Postgraduate Certificate or the Postgraduate Diploma then please email Graduate Admissions to discuss your course of study.
Entry requirements
Academic requirements
A minimum of a second class honours degree or equivalent in a numerate subject such as geosciences, geography, environmental sciences, physics, engineering, mathematics is required for entry to this course. Applicants without these formal qualifications, but with significant appropriate work, may also be considered.
International entry requirements
English language requirements
If English is not your first language you must have one of the following qualifications as evidence of your English language skills:
IELTS Academic or UKVI 6.0 with a minimum of 5.5 in each sub-skill
Cambridge C1 Advanced (CAE) 169 overall with a minimum of 162 in each sub-skill
Cambridge C2 Proficiency (CPE) 180 overall with a minimum of 162 in each sub-skill
Pearson Test of English (Academic) 60 overall with a minimum of 59 in each sub-skill
IBT TOEFL 78 overall with a minimum of 17 in listening, 18 in reading, 20 in speaking and 17 in writing
IBT TOEFL Special Home Edition Test 78 overall with a minimum of 17 in listening, 18 in reading, 20 in speaking and 17 in writing
Trinity ISE II Pass overall with a Pass in each sub-skill, ISE III Pass overall and in all sub-skills, ISE IV Pass overall and in all sub-skills
Aptis (4 skills) CEFR B2 overall and B2 in all sub-skills
LanguageCert International ESOL B2 Communicator - High Pass overall with minimum 25 in each sub-skill
Last updated: 23 August 2022
For more information on ways that you can meet our English language requirements, including options to waive the requirement, please read our information on English language requirements.
Pre-sessional English language courses
If you need to improve your English language skills before you enter this course, our partner INTO University of Stirling offers a range of English language courses. These intensive and flexible courses are designed to improve your English ability for entry to this degree.
Find out more about our pre-sessional English language courses.
Course details
The first semester will develop core theoretical, field and data analytics skills alongside learning about environmental processes. In the second semester, the focus turns to training advanced skills in optical and passive remote sensing through a wide range of applications. This includes topics such as
aquatic and terrestrial systems
cometary and planetary near-surface processes
icebergs
ecology
marine safety
food security
human health
climate change
You'll also take a specialist module on GIS for learning geo-informatics skills required in the sector. This course will allow you to work with unique specialists within the University, and to work on your research project. You'll also have the option to pursue an industry-linked dissertation via the Making the Most of Masters scheme.
The space sector is growing fast, driven by rising demands of Earth observation and space exploration and the need for evidence-based solutions. The rapidly increasing rate of data collection from Earth and space missions suitable for quantifying physical and biogeochemical processes on Earth and other planetary bodies; e.g. ESA Sentinel and Rosetta, NASA Mars Exploration Rovers and Landsat and Aqua missions, offers unique information about a wide range of different environments.
Advances in sensors and platforms (e.g. unmanned vehicles, CubeSats) support new and more detailed characterisation of surfaces and processes. Collectively, these are revealing a new era for science applications and industry opportunities.
Modules
The module information below provides an example of the types of course module you may study. The details listed are for the current academic year (September 2022). Modules and start dates are regularly reviewed and may be subject to change in future years.
Course Details
Teaching
The basis of the course is research-led teaching, delivered by staff who are world-leaders in their fields. This MSc will transfer to students the knowledge and expertise gained by USTIR world-leading and ground-breaking research. Stirling provides an ideal location for studying the environment.
The following teaching and learning strategies will be followed in order to achieve the intended learning outcomes (as listed above):
lectures
guided reading
field and lab classes
assignments
guest lectures. Guest lecturers are drawn from academia and industry giving a good view of EO and space exploration activities and careers.
dissertation
Assessment
A diverse range of assessment methods, including coursework and written or practical examinations are used in this course.
Coursework is mainly based on relevant research carried out in the field or the laboratory, working either individually or in groups, and includes elements of literature review and research design.
Coursework may be either individually or group assessed. A final year research dissertation includes an industry-linked opportunity.
Assessments are anonymously graded wherever possible, and grading is subject to robust moderation procedures.
Course director
Fees and funding
After you graduate
Upon completion of this course, you will be prepared to build a successful career in the fast-growing downstream Space and technology-driven industries or work in environmental, heritage and resource managements sectors including government regulators, local authorities, universities and space agencies. The course will allow to get industry experience through modules including work-related assessments and guest speakers from public, private and third sector.
What our students said
During the course I've enjoyed the hands-on experience with the earth observation software, as well as learning about in-field techniques for taking measurements. I have also enjoyed the added ability to be involved with work outside of the Masters course, such as the Copernicus Accelerator project that we were involved with this year.
Read Morgan's story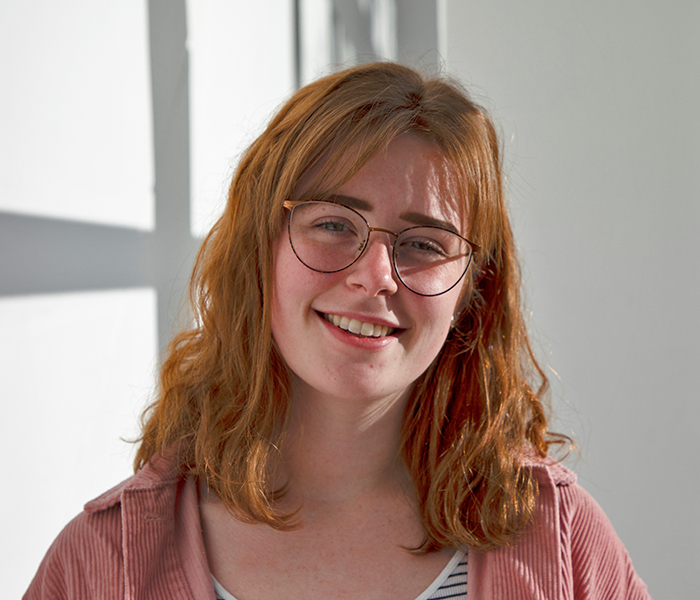 The postgraduate experience has been outstanding due to the level of guidance provided by my lecturers. What I like about my course is that it incorporates planetary science into a remote sensing degree. I have also gained experience in coding and data science.
Read Isla's story